Info
For members of the press/media who want an overview of MindFreedom International.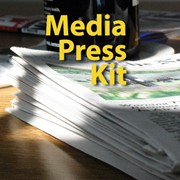 Who We Are
MindFreedom International is a nonprofit organization that unites sponsor and affiliate grassroots groups with thousands of individual members to win human rights and alternatives for people labeled with psychiatric disabilities.
MindFreedom is one of the very few totally independent groups in the mental health field with no funding from or control by governments, drug companies, religions, corporations, or the mental health system. MindFreedom International is a nonprofit under IRS 501(c)(3) that is the only group of its kind accredited by the United Nations as a Non-Governmental Organization (NGO) with Consultative Roster Status.
MindFreedom is where the power of mutual support combines with the power of human rights activism. MindFreedom International is where democracy is finally getting hands on with the mental health system.
Mission Statement
In a spirit of mutual cooperation, MindFreedom leads a nonviolent revolution of freedom, equality, truth and human rights that unites people affected by the mental health system with movements for justice everywhere.
MindFreedom Goals
Win human rights campaigns in mental health.
Challenge abuse by the psychiatric drug industry.
Support the self-determination of psychiatric survivors and mental health consumers.
Promote safe, humane and effective options in mental health.
————————————————————————–
Read about a few of our recent SUCCESSES in activism HERE
Our current campaigns
————————————————————————–
MindFreedom History
Inspired by the civil rights and other movements, in about 1970 many psychiatric survivors, dissident mental health professionals and advocates formed a diverse international effort to change the mental health system. MindFreedom is directly rooted in this international social change movement.
In 1986 the project that would eventually become MindFreedom International began as a newsletter called "Dendron," published by Clearinghouse on Human Rights and Psychiatry and funded with a start-up grant from the Levinson Foundation. In May 1990 a coalition was formed during a counter-conference and peaceful protest to the Annual Meeting of the American Psychiatric Association in New York City. This network was named Support Coalition International. In August 2005 Support Coalition International changed its name to MindFreedom International.
Some of our members have been human rights activists for more than 30 years, and others for only 30 days. All are welcome! We at MindFreedom International are proud of more than two decades of successful activism, advocacy, peaceful protest, public education, mutual support, lobbying, organizing and never ever giving up our dream: Equal opportunity of mental and emotional well being for all.
Here is a recent (2014) short film about many MindFreedom members attending the 2014 New York protest against psychiatric abuse:
———————————————————————–
MindFreedom Staff
Celia Brown, President
Heather Marek, Office Manager
Amanda Pelkey, Bookkeeping and Accounting
David W. Oaks, former Executive Director
Click here for info about David W. Oaks, former Exec. Director of MFI (including a blog, brief biography, speeches, training and more).
CONTACT
MindFreedom International 
454 Willamette, Suite 216
P.O. Box 11284
Eugene, OR 97440-3484 USA
web site: https://mindfreedom.org
e-mail: office@mindfreedom.org
office phone: (541) 345-9106
toll free:  1-877-MAD-PRIDe or  1-877-623-7743
Link to office location on Google map, click here.
MAY 2013
Sophie Faught, MindFreedom International's Communications Director was interviewed on "Mental Health Exposed," a Natural News Radio show hosted by Mike Bundrant…
Forced psychiatric drugging and the right to be ourselves. This week Mike interviews Sophie Faught, Communications Director at MindFreedom International, as well as Jon Rappoport about the issues of mental health freedom, forced psychiatric treatment, Creative Maladjustment Week 2013 and the right to experience life and our own minds however we choose.
Download the full interview (13Mb mp3 file)
Document Actions