Listen and call-in live every Second Saturday at 2 pm ET, 11 am PT, or listen to archives. You hear the latest news and interviews with guests who are changing the mental health system around the world. Here's the latest about MFI Internet radio, including upcoming show and archives.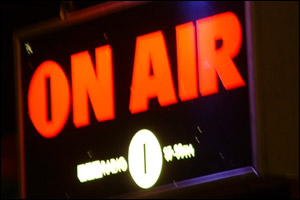 Here is Mad Radio for the world – live, free, and you may phone in!
Next on MindFreedom radio click here:
The web address to listen to the weekly MindFreedom News Internet Radio Show LIVE every Second Saturday is:
http://www.blogtalkradio.com/davidwoaks
Hosted bypsychiatric survivor community organizer David W. Oaks, director of MindFreedom.
Phone numbers are given so you may phone in live from anywhere in the world during the show to ask your questions and make your comments. You may phone in toll free in the USA.
Archives are available.
For an free online archive of shows from the current series broadcast by BlogTalkRadio go to:
http://www.blogtalkradio.com/davidwoaks
For an archive on our own MFI web site of selected past MindFreedom Radio shows produced by PRN that you may download the MP3's and listen to (sound quality varies), click here:
https://mindfreedom.org/campaign/media/mfradio/archived-shows/
What's the Story of MindFreedom Mad Radio?
For background on MindFredom Mad Radio, click here.
Document Actions