International Peer Respite
and Soteria House Summit: Creating
Compassionate Alternatives for People in Crisis and
Distress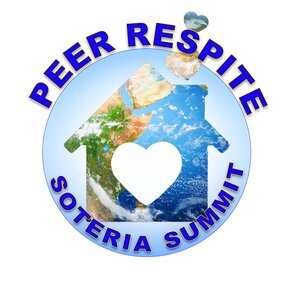 The Summit will be held every Sunday in October
October 3 – 31, 2021
The Soteria House and peer respite models are both ways of supporting individuals in extreme states. Both models allow individuals to stay voluntarily in a homelike environment, and come and go as they please, while enjoying 24-7 support from non-clinical staff. Neither model forces people to take drugs yet both have been documented to be very successful at helping people avoid psychiatric hospitalizations.
David Oaks once called the founder of the first Soteria House, Dr. Loren Mosher. M.D., the 'Schindler of our people." Former residents of both types of houses say that their experiences and what they learned was life changing. Come find out more about these incredibly promising alternatives to forced psychiatry from experts, including people with lived experience. Even better, find out what you need to know to bring a Soteria House or a peer respite to your community!
Collectively, we have the power to build safe places in every community in the world, replacing the use of force and coercion in the mental health system!
Day 1: October 3
12-3 EDT, 5-8 BST, 7-10 pm IDT
Voyce Hendrix
Former House Manager and co-founder of the original Soteria House from the 1970's and co-author of Soteria: Through Madness to Deliverance
Avraham Friedlander
Co-vounder of Soteria Houses in Israel, and researcher on alternatives to psychiatyric hospitalizations
Cindi Mary Hadge
Prior guest at Afiya House Peer Respite, Intentional Peer Support Lead Trainer HVN-USA and Wildflower Alliance.
Victoria (Vik) Welle
Psychiatric survivor, trainer, co-founder of Wisconsin Milkweed Alliance, Inc. and the former Program Director of Monarch House Peer Respite. They now serve on the board of directors.
Bob Whitaker, Moderator
American Journalist, author of Mad in America and Anatomy of an Epidemic and publisher of Mad in America,com.
Free, but donations accepted to cover costs
Register HERE!
More information HERE
Download and share the flyer with friends HERE!