Judi's Room: Assisted Suicide
Wednesday July 6
3:00 PM Pacific
4:00 PM Mountain
5:00 PM Central
6:00 PM Eastern & Atlantic Standard
6 AM Eastern Australia, 12 PM Hawaii, 7 PM Brazil Standard, 11 PM in Ireland & UK
MindFreedom and I Love You, Lead On continue to provide topics of interest for these monthly public meetings. The topic of our next Judi's Room is assisted suicide, and will be held July 6 at 6 pm EDT. We will have two speakers, both associated with the organization Not Dead Yet, joining us.

What are the implications of allowing people with psychiatric labels, ineffective healthcare, perceived disabilities, and undiagnosed medical problems the right to use suicide as healthcare? How does the conversation change when death becomes an approved outcome of healthcare?
Judi's Room is named after famed human rights leader, Judi Chamberlin and it occurs the first Wednesday of the month. These meetings usually begin with a panel of experts, followed by a facilitated group discussion in which questions from the audience are welcome.
Closed captioning and sign language is provided. Pre-registration is required.
Our freedoms are being eroded by recent actions of the US Supreme Court. We are longer thought capable of making decisions around reproduction. When will we be determined not competent to choose to refuse assisted suicide when offered by doctors as a  healthcare option? Will guardians and spouses have more rights to refuse than we do? Know what changes in law are being proposed. Know how to protect yourself. We are in a fight for our very lives.
Speakers
Anita Cameron (she/her) began working as Not Dead Yet's Director of Minority Outreach in January 2017. She has met with national and state policy makers and written persuasively about opposition to a public policy of assisted suicide from the perspective of communities of color who experience disparities in access to healthcare. Anita's work and articles were cited in the 2019 National Council on Disability report on the dangers of assisted suicide as public policy.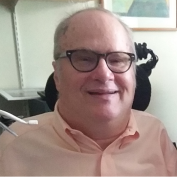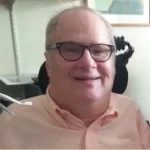 John B. Kelly (he/him) is a Boston-based disability rights activist, writer, and a longtime member of Not Dead Yet. As someone commonly referred to as "paralyzed from the neck down" from a spinal cord injury, John was influenced by the writings of Paul Longmore about the "right to die" cases of the 1980s and 90s – people with similar disabilities who were put on the fast track to death while being denied the resources to live.
As director of Second Thoughts MA: Disability Rights Advocates Against Assisted Suicide, John has again and again helped stop the legalization of assisted suicide in Massachusetts. In 2012, he squared off thrice against assisted suicide proponent Dr. Marcia Angell, and more recently his work has been featured in outlets such as as the Boston Globe, Worcester Telegram, CNN's "United Shades Of America," WSHU-AM in CT, and elsewhere. John has a Masters degree in Sociology from Brandeis.
---
Judi's Room
The meeting is a part of MFI's regularly scheduled  educational series called Judi's Room, a collaboration between MindFreedom International and the organization I Love You, Lead On (named for the favored quote by ADA champion Justin Dart).
Judi's Room is named after the famed human rights leader, Judi Chamberlin. It is free and open to the public but pre-registration is required.
To register click HERE