On September 18, MindFreedom International hosted a special online training for all MFI members and affiliates. The training was entitled 'Creating an Anti-Racism Framework in the Psychiatric Survivor Movement' and featured long time psychiatric survivor/activist Chacku Mathai. Participants expressed interest in more trainings on the topic of racism. Keep checking our website for future trainings or get on our newsletter list to receive an invitation to the next one.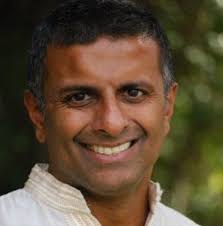 To download the PDF of the slides from Chacku's training, click here.
To watch a re-play of the training, visit: register for this training, visit: https://youtu.be/bEk5cKU4TiU
Chacku Mathai is an Indian-American, psychiatric survivor/ex-patient, whose personal experiences with extreme states, suicide attempts, emergency hospitalization, and being diagnosed with psychiatric and substance use disorders led him and his family to seek and engage alternatives to mental health and substance use treatment systems. He started some of the first peer support meetings in Rochester, NY when he was 16 years old and has been an survivor/ex-patient activist ever since. In 2000 he was a Deputy Board member to Judi Chamberlin in the formation of the World Network of Users and Survivors of Psychiatry (as nominated by David Oaks) and worked with Judi Chamberlin and Mary O'Hagan on the initial re-writing and responses to the UN Convention on the Rights of People with Disabilities to eliminate the section supporting forced treatment, including several in person meetings at the UN that year on behalf of the WNUSP.
He has been training on racial equity and engagement strategies and issues since 1996, with a special focus on psychiatric systems, integrating racial equity into rights based systems transformation efforts including advance directives, rights protection and advocacy, employment, education, and community engagement. He currently serves as a board member for the National Association for Rights Protection and Advocacy (NARPA) and as President of Friends of Recovery – New York, a statewide advocacy organization representing people in addiction recovery. He works as a Project Director for the Center for Practice Innovations at Columbia University, supporting a Healthy Transitions SAMHSA grant focused on changing systems and practices through the centering the voices of young people enrolled or graduating from OnTrackNY programs, a statewide First EpisoTimeSep 18, 2020 05:00 PM Eastern Time (US and Canada)