Jim Gottstein
Jim (he/him) is the president of The Law Project for Psychiatric Rights (PsychRights) whose mission is to mount a strategic litigation campaign against forced psychiatric drugging and electroshock.
 A few years after graduating from Harvard Law School, Jim got himself in a situation where he didn't sleep and ended up in the psych hospital. He feels he was lucky to have escaped being made a permanent mental patient and became determined to try and help other people escape that fate. 
Jim is the author of The Zyprexa Papers, detailing Eli Lilly's hiding that Zyprexa causes diabetes and other life-shortening metabolic problems, Lilly going after him, and his representation of Bill Bigley against psychiatric violence.
---
Al Galves, PhD
Al (he/him) is a psychologist who lives and practices in Las Cruces, New Mexico. He is a Past Executive Director and member of the Board of Directors of the International Society for Ethical Psychology and Psychiatry (ISEPP). 
Al had been opposed to biopsychiatry on the grounds that it doesn't address the causes of mental illness and harms people. When he heard David Oaks, ex-Executive Director of MindFreedom, talk at the 2004 ISEPP annual conference, he learned of the harm done by forced treatment and the need for alternatives to biopsychiatry and decided to join MindFreedom.
---
Susan Musante
Susan (she/her) is the owner of Recovery and Rehabilitation Services in Anchorage, Alaska. Before that, from 2006 to 2014, she was the founding Director of Soteria House in Anchorage, a non-clinical residence for individuals seeking non-force/non-drug alternatives. Susan is a Licensed, Professional Clinical counselor (LPCC). She received her BS in Psychology and Journalism from the University of Connecticut and her Masters in Science from the University of Bridgeport.
---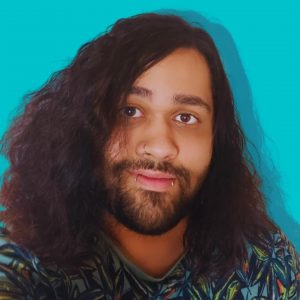 Vesper (they/them) is a mad liberation activist, trainer, writer, psychiatric survivor, and mad queer indigenous person of Kiskeia and Borikén Taíno descent.
Having made it their life's mission to rewrite the narrative that the mental health-industrial complex has forced on our society, they have worked as a consultant for both the US government and the United Nations to shape strategies around trauma, intersectionality, and disability rights.
Their various efforts to bring the perspectives of mad people, disabled people, and psychiatric survivors to national and international spaces have earned them numerous social justice and diversity awards.
---
Cherene Caraco
Cherene (she/her) is the founder of Promise Resource Network (PRN), a survivor-led organization operated and staffed by people that have experienced suicide attempts, mental health and substance use diagnoses, long-term homelessness, incarceration, gang involvement, trauma, domestic violence, etc.
PRN operates 16 programs including a 24/7 warmline, peer respite hospital alternative, prison diversion and re-entry, houseless to homeownership initiatives, community health, and supported employment. It has been ranked nationally in the Top 10 NPOs in 2018, 2019, 2020 and in 2021, it was ranked the second best in the country to work for. 
The Bazelon Center for Mental Health Law also named Cherene Innovator of the Year in 2021.